Penn Center – St. Helena Island, Beaufort County, South Carolina
South Carolina

SC African-American History

Penn Center
Penn Center – St. Helena Island
In this guide:

Penn Center Overview

Penn Center History

Penn Center Today
Penn Center Overview
Penn Center, or Penn School as it was originally called, was founded in 1862 – about six months before the Emancipation Proclamation was issued, and about three years before the Civil War ended.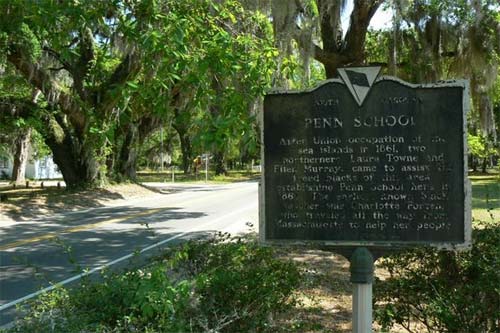 Penn Center Historical Marker – Located on Lands End Road (SC 37)
© SCIWAY 2008


It was one of several schools established on Saint Helena Island as part of the Port Royal Experiment. The leaders of this experiment were primarily philanthropists, abolitionists, and missionaries from Pennsylvania. They came to the Beaufort area after Union soldiers took control of the Port Royal Sound and forced the Confederates to flee, and their purpose was to help abandoned slaves prepare for freedom by teaching them how to read and survive economically. They named the school in honor of their home state, which in turn had been named for Quaker activist William Penn.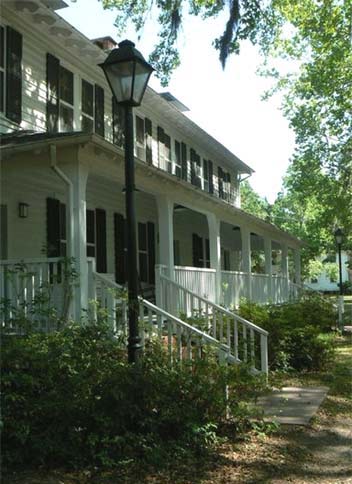 Benezet House – Penn Residence Hall
© SCIWAY 2008


Penn Center has played a tremendous role in the development of African-American culture – and more recently, in its preservation. By the early 1900s it had adopted Booker T. Washington's model of industrial training. This model focused on teaching black people trades like cobbling and carpentry that would help them earn livings. In Washington's own words, he wanted to make them "so skilled in hand, so strong in head, so honest in heart, that the Southern white man cannot do without [the]m."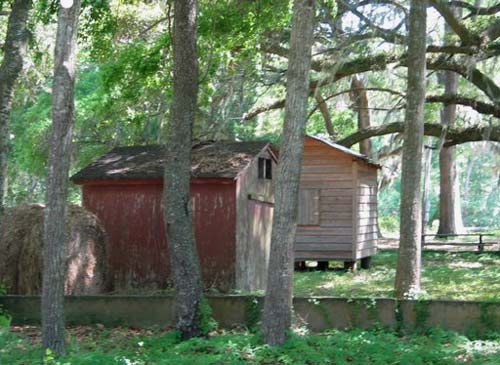 Penn Center Outbuildings – © SCIWAY 2008


The school continued to teach students until the middle of the twentieth century. At this time, after 86 years, the school shifted its focus and began to offer community services such as day care and health training. The change came about for a variety of reasons. One reason was that black families were moving north, causing enrollment to decline. Another important reason was that South Carolina's state and county governments finally began to take steps towards providing a more thorough education for black children. Before 1948, the public school system was only required to educate blacks through the seventh grade.

During the Civil Rights Movement, Dr. Martin Luther King, Jr. and the Southern Christian Leadership Conference often met at the Penn Center. The center served as a rare retreat where members of both races could meet peacefully without being threatened or harmed.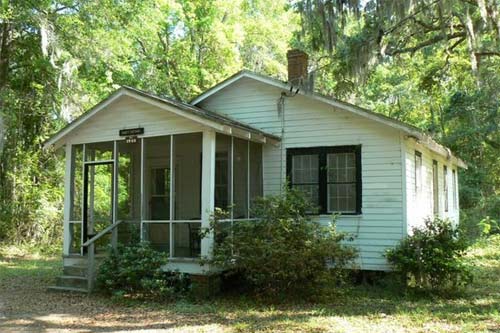 Gantt Cottage – Dr. Martin Luther King, Jr's Penn Center Home
© SCIWAY 2008


More recently, Penn's leaders have turned their attention to preserving the unique culture of the Sea Islands in the onslaught of tourism and residential growth. They hold workshops to teach people how to protect heirs property and defend themselves against developers. They also organize the annual Penn Center Heritage Days Celebration, which honors Gullah traditions.

Penn Center is a National Historic District Landmark located along both sides of Land's End Road (SC 37), near Chowan Creek. Its 50 acres are home to 19 historic buildings, including Darrah Hall and Brick Church. The York W. Bailey Museum is open Monday through Saturday.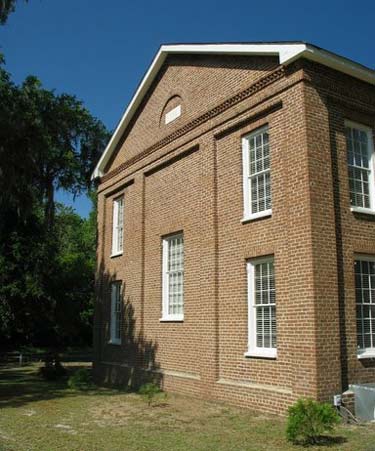 Brick Church – Second Location of Penn School
© SCIWAY 2008
Penn Center History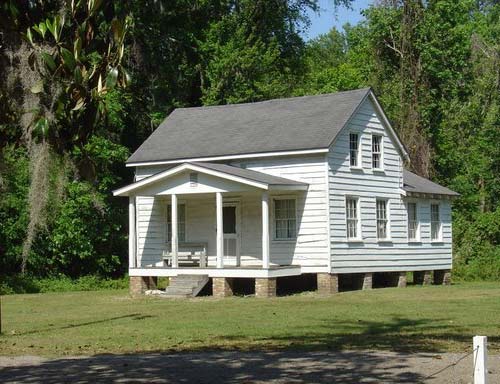 Small House Behind Brick Church – © SCIWAY 2008
Penn Center Today
Related Resources