South Carolina
SC Newsletter

SCIWAY News: May 2009

Savannah River Site SRS

MOX Mixed Oxide Fuel F Area
MOX Mixed Oxide Fuel F Area
Pictured below is the
Savannah River Site
's Mixed-Oxide (MOX) Fuel Fabrication Facility, designed to process weapons-grade plutonium into fuel for commercial nuclear reactors. As nuclear issues specialist Tom Clements explains, "It is not for reprocessing, which is the treatment of spent nuclear fuel."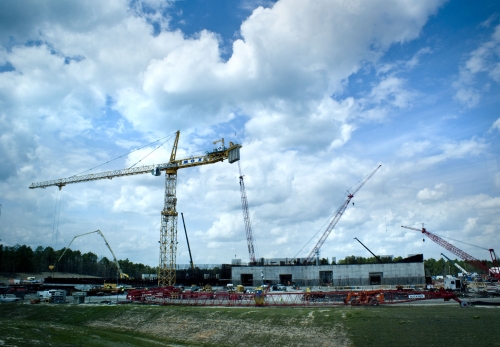 MOX Mixed Oxide Fuel F Area
This image is copyrighted. You may not use it without written consent.
Reprocessing is hotly contested, with many scientists and environmental advocates contending it's expensive, dangerous, and worse still, ineffective. MOX suffers similar laments, especially in regards to safety and fiscal waste.
An April 2008 audit by DOE Inspector General found that private contractors hired by SRS repeatedly used unsafe materials to construct MOX and two other SRS facilities. At one of these facilities, the audit explains, the use of substandard components "could have resulted in a spill of up to 15,000 gallons of high-level radioactive waste."
As for MOX, 14 tons of substandard steel will need to be replaced at a cost of $680,000. In all, at least $16 million worth of substandard materials have been purchased. The DOE audit further states that contractors have been inadequately supervised by DOE officials.
The audit has prompted concern among many in
South Carolina
who are alarmed by the potential danger to workers, the public at large, and the environment. See below for several recent newspaper editorials and articles concerning the MOX plant.