South Carolina

SC Maps

SC County Maps
Coronavirus by SC County ...
If you are looking for a map of Covid-19 cases by SC county,
please click here
to visit DHEC's website.
Choose Your SC County ...
To see a detailed county map, click on the name of a county ... or click on the map. Our maps show highways, major roads, cities, towns, rivers, lakes, national forests and wildlife refuges, and neighboring counties.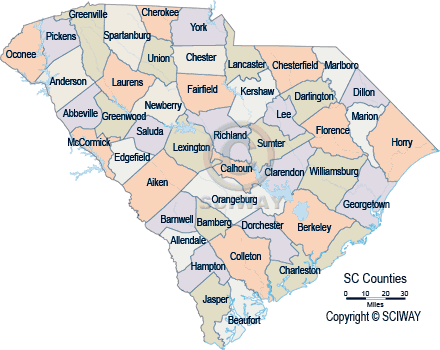 More SC County Maps
SC County Map Resources
Statetris - Tetris-like game where the blocks are SC counties