South Carolina

SC History

SC American Revolution

Captain Henry Felder
Captain Henry Felder – Biography
Captain Henry Felder was a militia leader who defended
Orangeburg
(then called Orangeburgh) from the Tories in the
Revolutionary War
. Captain Felder was born Hans Henrich Felder in Zurich, Switzerland. He immigrated to South Carolina with his parents as a young boy. Some records have Captain Felder's first name as John, the Anglicized version of Hans, with his middle as Henry, English for Henrich.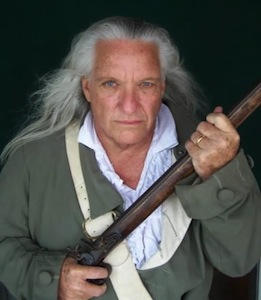 Clarence Felder as Captain Henry Felder ©
Courtesy of All For Liberty
All For Liberty – Independent Film
Released in 2009,
All For Liberty
is an independent production with strong family ties. Clarence Felder, the sixth great-grandson of Captain Henry Felder, wrote the play
Captain Felder's Cannon
from which the screenplay for
All For Liberty
was adapted and written by Chris Weatherhead and Ron Mangravite. Clarence Felder also took on the role of Captain Felder in the film. Shot on location at 14 historic sites around South Carolina,
All For Liberty
portrays life in backcountry South Carolina during the American Revolutionary War.
All For Liberty - official Facebook page



Courtesy of All For Liberty
Submitted by Chris Weatherhead-Felder, Director ©
Monuments to Captain Henry Felder
Felders' Cannons - located in the Orangeburg town square



Felders' Cannons by Bobby Felder 2010 ©




Captain Henry Felder's grave - located in the Old Felder Family Cemetery on Gulbrandsen Road in Orangeburg. The property is now part of a wastewater treatment facility.



Grave of Captain Henry Felder Bobby Felder 2010 ©




Hans Henrich Felder Wall - located in Orangeburg, surrounding the Old Felder Family Cemetery on Gulbrandsen Road


Hans Henrich Felder Wall Bobby Felder 2010 ©