December 10, 2016 — It is with tremendous, incredible sorrow that Brandon, Kerri, Tara, and I learned this morning that our website led Dylann Roof to
Mother Emanuel Church in Charleston
, where he shot and killed nine innocent worshippers during a prayer meeting on the night of June 17, 2015. Our hearts were broken by these killings, and after the murders all four of us participated in memorials for the victims alongside our families. My little sister and I took our three daughters to the church to grieve and stand guard during the funeral, when it was expected that white supremacists may attend. We helped form a human chain around the church to try and protect the mourners, and my then 13-year-old niece painted homemade signs to express our love.
To discover now, today, in the midst of his trial, that our own work in creating the resource on SCIWAY introduced Dylann Roof to this particular church is devastating.
The
South Carolina Picture Project
exists to honor our state and our history. Photographers and writers from around the world donate their work in an effort to digitally archive sacred South Carolina landmarks. Our goal was to honor Mother Emanuel and her long and beautiful past. We lack the words to express the sadness we feel in knowing that the love we intended contributed instead to hate. To the families of the nine victims who died, we are unendingly sorry, and we send our unending love.
Robin Welch, James Island, SC
Happy Holidays
If the upcoming festivities have you feeling a little frantic, take heart! SCIWAY has a wealth of resources to help you through this hectic – but happy – holiday season. Find unique gifts, ...
SC Holiday Guide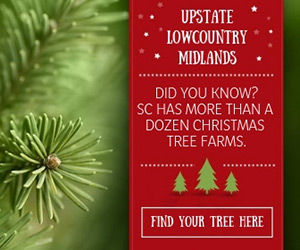 Buy Local
Christmas trees are grown in South Carolina from the Upstate to the Lowcountry. Cypress, cedar, and pine varieties are most commonly grown in our state. Some farms in the northern ...
SC Christmas Trees
Cool Schools
South Carolina is home to 76 colleges and universities. From public technical colleges and state universities to private liberal art colleges, campuses of all sizes and fields of study are found across ...
SC Colleges
SC Events, Festivals