Do you know that
South Carolina
actually outranks our neighbor Georgia – the so-called "Peach State" – in its production of peaches? During a normal year, South Carolina grows 60,000 tons of peaches. We have over 18,000 acres of peach farms across the state, which is why the SC Legislature made the peach our official state fruit in 1984.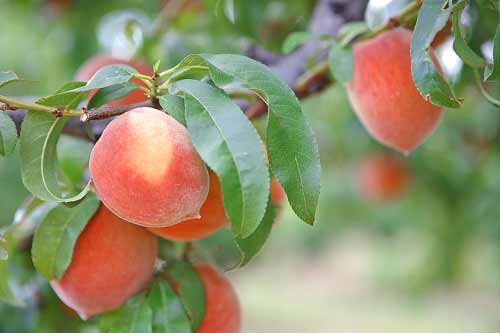 — South Carolina Peaches —
We're currently in the heart of peach season, and frequent stops at road-side stands are definitely warranted! Visit our guide to
South Carolina Peaches
to learn about the history of peaches in our state, as well as find SC peach festivals and peach farms.
Homesick for homegrown peaches? If you live outside South Carolina, our peach guide will even help you get this fabulous fruit delivered from the farm straight to your front door.
The next time you're looking for a great-tasting peach, remember to buy local and support our
South Carolina farmers
. We are, after all, the "Tastier Peach State!"