South Carolina

SC Government

SC Elections

Abbeville Elections
Need to find out about Abbeville candidates and elections? This is the spot! The list below includes up-to-date links for Abbeville's local city, town, county, school board, and special district races.
If you need info about federal or state-level elections in Abbeville, please go to our main
SC Election Guide
.

Add an Abbeville County candidate here
– for all Abbeville area races
---
Abbeville Candidates for US Congress
US House District 3 includes Abbeville County, Anderson County, Edgefield County, Greenwood County, Laurens County, McCormick County, Oconee County, Pickens County and Saluda County plus portions of Greenville County and Newberry County.
District 3 Map
District 3 Candidates
---
Abbeville State House Candidates
SC House District 11 spans Abbeville and Anderson counties.
District 11 Map
District 11 Candidates
---
Abbeville County Candidates
Elections for
Abbeville County
will be held November 8, 2016.
---
Abbeville City Candidates
Elections for the
City of Abbeville
will be held November 8, 2016.
Abbeville City Districts Map
---
Find Your Abbeville Precinct, Polling Place, Voting District, and Sample Ballot
Use this form to find your precinct number, your polling place, your districts, and a sample ballot – for US Congress, SC Statehouse, SC Senate, School Board, County Council, and City Council district (if applicable).
Find your precinct, polling place, voting districts - for registered voters only

1. Use 4-character year for birth date.
2. Click Submit after completing all boxes.
3. After results appear, click Get driving directions to the Precinct in upper right corner for directions, map.

---
Abbeville District Maps
Abbeville Senate Districts Map | PDF

---
More Abbeville Election Resources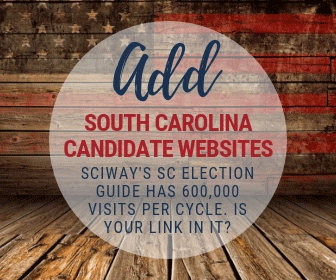 South Carolina's Site of the Day

ALL SC CATEGORIES