Happy Halloween, South Carolina!
SC Spooky Photos of the Month – Bleak Hall Plantation
Although Edisto Island's
Bleak Hall Plantation
may appear as spooky and desolate as its name suggests, it's actually part of one of South Carolina's most beautiful and beloved wildlife refuges – the Botany Bay Heritage Preserve.
| | |
| --- | --- |
| | |
| | — Haunted Bleak Hall Ice House! © Sonya Young — |
Bleak Hall was originally developed by the Townsend family in the early 1800s. By the mid-1800s, owner John Townsend had also purchased the adjoining
Sea Cloud Plantation
; between the two, as well as his nearby property on Watch Island, he produced more cotton than any other planter in South Carolina. Townsend was renowned for the quality of his sea island cotton, a variety prized for its unusually long and silky fibers.
About a year after South Carolina's secession from the Union, most white people on Edisto evacuated under military order and the island was subsequently occupied by the Union army. (Many black slaves were left behind to fend for themselves.) The Civil War proved devastating to local plantations, but Townsend and his descendants tried to rebuild what was left and managed to continue producing cotton until the early 1920s, when the boll weevil all but destroyed the cotton industry in South Carolina.
The plantations remained in the Townsend family until the 1930s, when Dr. James Greenway combined them and renamed the property
Botany Bay Plantation
. Botany Bay was acquired by John Meyer in 1973. Before Meyer died in 1977, he deeded the property to the State of South Carolina to be used as a wildlife preserve, but only after the death of his wife, Margaret.
Margaret eventually remarried, but she continued to care for Botany Bay's diverse habitats, clearing brush and building ponds to encourage deer, quail, and waterfowl. At 4,687 acres, Botany Bay features maritime forests, salt marshes, tidal creeks, and hammock islands – it is a true natural treasure!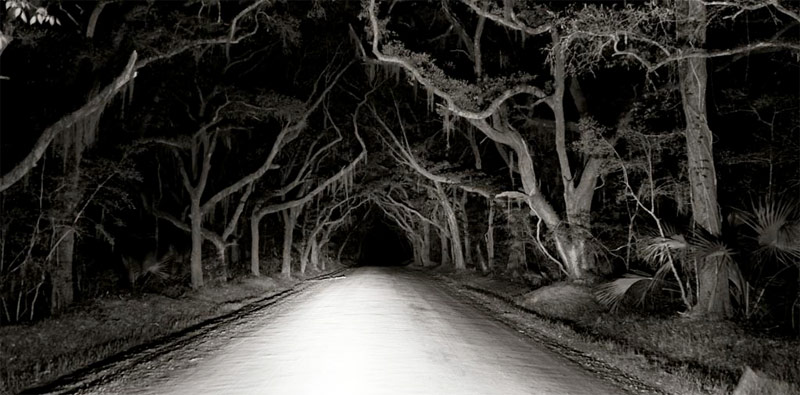 — Bleak Hall Plantation Drive © Brandon Coffey —
Today, recreational opportunities at Botany Bay include seasonal hunting, catch and release fishing, birding, and an interpretive driving trail.
Do you have information about Botany Bay or Bleak Hall Plantation you'd like to share with our state? Send it here. Also, take some time to add your pictures to SCIWAY's South Carolina Picture Project. The next "SC Photo of the Month" could be yours!