Shrimping season has finally begun, and our
SC Shrimping Guide
can provide you with everything you need to know to make it the best one yet! Here you can find local shrimpers, shrimp organizations, recipes, festivals, beautiful pictures, and much more!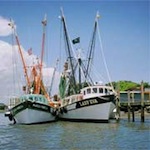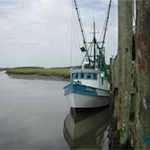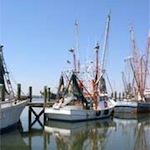 Please remember to buy locally when you are buying shrimp because shrimping is an important, and unfortunately endangered, industry in our state. Cheap foreign shrimp have flooded our stores and restaurants, driving prices so low that local shrimpers must struggle to compete.
These imported shrimp may be inexpensive, but they come with a high cost to our health, environment, economy, and community.
SC shrimp
are naturally fresh and flavorful, and are caught in our own coastal waters! When you eat local shrimp, you help prevent intense pollution and you provide much needed support to our state's shrimpers.