Employment Ads: RECRUITMENT BANNERS
Recruitment banners are available for companies that have ongoing recruitment needs – plants, corporations, hospitals, colleges, etc. These classic display ads are available on all of our job pages.

Not only are banners an excellent option for any HR department, but they also allow you to feature your company or organization on pages where Featured Job Postings are not available. At SCIWAY, we offer IAB Medium Rectangles – shown in yellow below: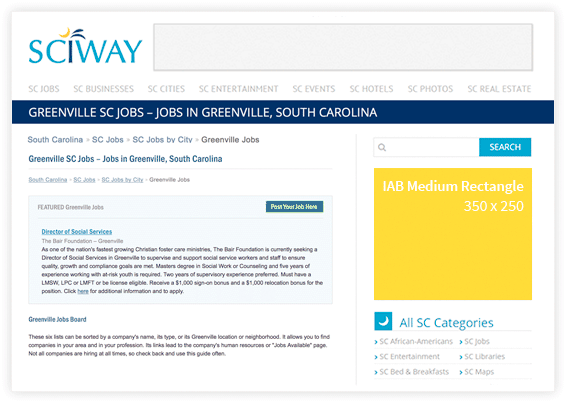 Please note that in keeping with Google's quality standards, your link will be coded "nofollow". This will allow your website to be included on SCIWAY while also keeping you safe in search engines.

Size & Placement
IAB Medium Rectangle: 350x250 pixels
This 350 x 250 pixel image appears within the right column of our page. Please note that medium rectangles appear below the central content of a page on smart phones. They appear in line with the central content (i.e., "above the fold") on both desktops and tablets.
Rates & Duration
Banners within SCIWAY's job section cost $300 per year and can be switched out up to 6 times.
Do you need a banner graphic? We'll create it for FREE!
If you need us to create a banner for you, we are happy to help.
There is no charge for the first banner, and we will work with you to make sure we understand any special wishes you have for its design. You will also have the right to approve your banner before it goes live. Take a look at a few of our banners below.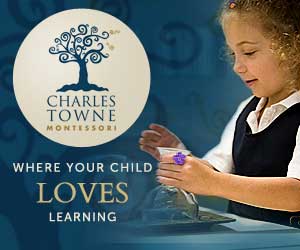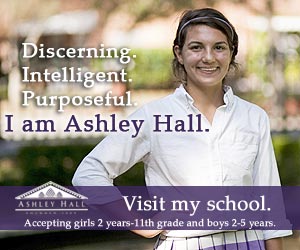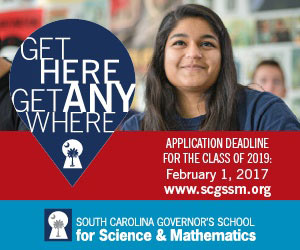 How to Order?
Just fill out the quick, secure form below. If you already have a banner image to upload, turnaround time is 3 business days at most. If we have to create a banner image for you, it may take a bit longer. Please rest assured that your ad period will not begin until your ad is live.
Attention: If you are an advertising agent working on behalf of a client, please contact service@sciway.net before completing this form.
Order your Banner Ad – $300